At PS Digital, we understand that a website is more than just an online presence; it's an extension of your brand and an opportunity to connect with your audience. That's why we take a holistic approach to web design, crafting unique and visually stunning websites that not only look great but also function seamlessly.
Custom websites designed to make you stand-out
Websites built to last. The innovation of your website should feel uniquely you today, tomorrow, and into the future. Combining fresh aesthetic concepts, we ensure your website will feel like no other whilst capturing the look and feel of your business and brand – helping you connect with your audience.
Just like our websites, we build relationships that last. Sharing the values of our great city, Perth, Western Australia, we want your website to be rare, irreplicable and definitive. Our skilled team of industry experts is ready and passionate about bringing a result that can't be measured by comparison. From conception to reality, we are with you every step of the way and more.
A holistic approach to web design
PS Digital offers web design packages that have been curated with businesses at the forefront, delivering real results for your website.
We work with a range of clients across Australia to create a fresh and modern web experience based on an understanding of their desired outcome. We offer leading-edge design, unique strategy and customisable options that promote traffic to your website helping land your dream clientele.
Our skilled team are passionate about combining professional design and a wow factor as they build your website. No matter what your needs are, whether it be a website refresh or a brand-new website, the team at PS Digital offer tailored packages based on your goals and objectives.
Find out how PS Digital in Perth can build your website and deliver outstanding impactful results.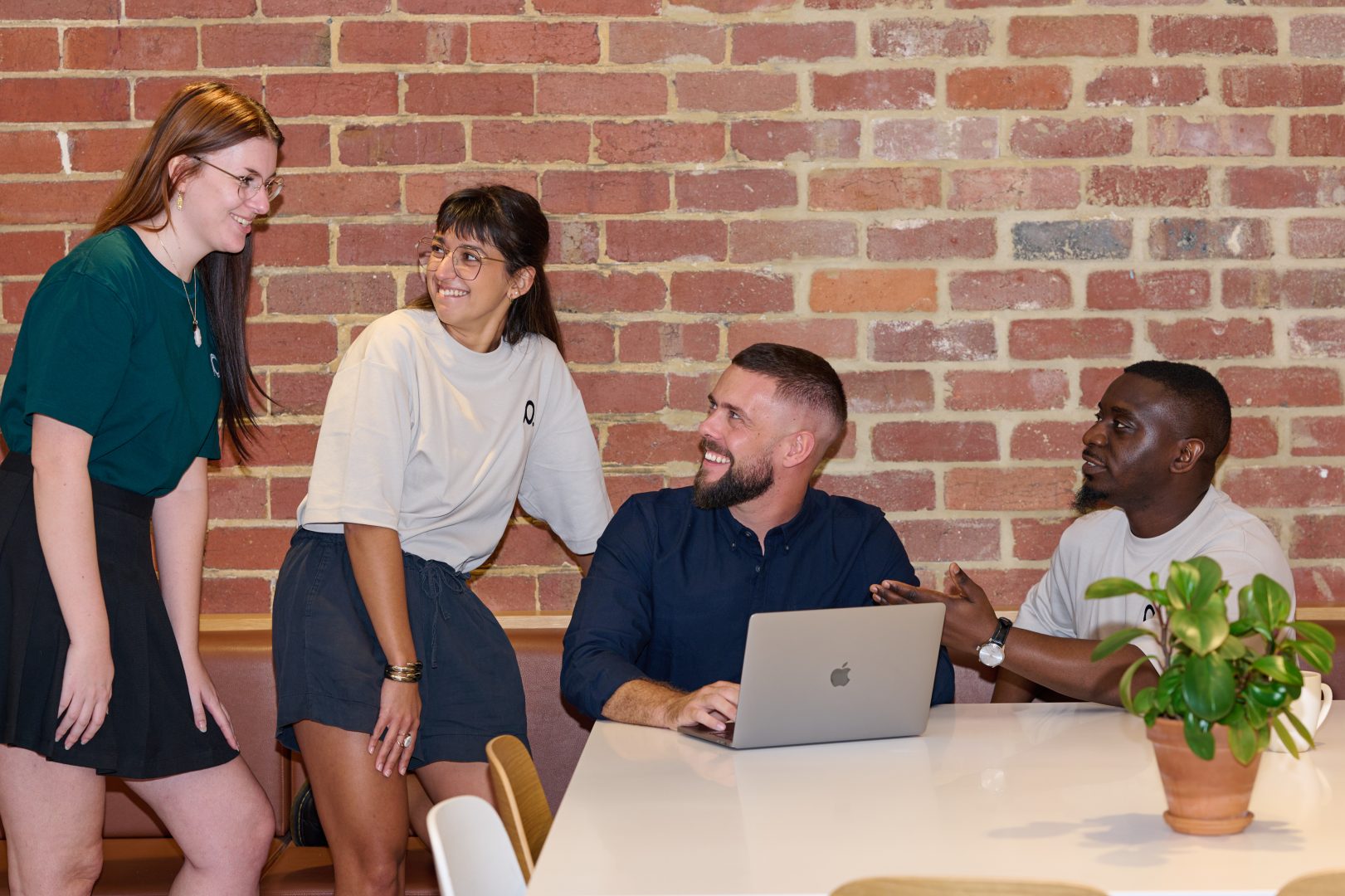 We like to keep things simple with a range of web design packages to suit your needs. For a tailored quote or for projects requiring custom development, get in touch for a no-obligation complementary consultation.
Our Business package is perfect for small and new businesses requiring a fully customised, responsive website to showcase the work you do in a way that compels your visitors to contact you.
The Established package is our most feature packed package, suitable for small to medium sized businesses including those looking to revamp an exisiting site, or showcase an extended number of services.
Frequently asked questions
Discover what our clients have to say
Lizzy from PS Digital helped me in designing my Brand Logo for my childrens clothing brand and it was a lovely relaxed experience. I loved the end delivered result and I can't wait to get it on my clothes! Would recommend!
The team at PS Digital is one to work with, a true one stop shop for everything digital for your business. Highly recommended!
PS Digital developed our website, and manages our Google Ads and social media Ads. The services we've received is amazing. Philip Simpson, their director, is honest, approachable and above all, he goes above and beyond and make sure all my queries are answered in the first instance. We highly recommend them.
Philip and the team at PS Digital have gone above and beyond to help build multiple telehealth sites for us. Every tiny detail was attended to and without hesitation. They are professional, knowledgeable and well equipped to help wherever needed no matter the task.
After at least 10 agencies who promise the world and then produce very little once the contract is signed, by chance I found PS Digital and have had my faith restored. These guys are on to it and they actually do what they say they're going to do.
PS Digital did a fantastic job in creating my company's logo and website. They are competitively priced and deliver an outstanding product. Philip and Lizzy are super easy to deal with and are really responsive. If you are looking for someone to build your website and/or develop your logo, then look no further!
We went through three Perth website design agencies before finding PS Digital. They did more in two weeks than top agencies accomplished in six months. The key benefit with Philip is he can very rapidly design what you have in mind so you can quickly iterate through many options to reach a final website you're happy with.
Excellent in every way! For our new private medical centre business we used the team at PS digital as they came highly recommended and we were impressed from the start - Philip Simpson and Lizzy Bognar and Michael Maiolo in particular were wonderful.
From my initial enquiry, the service I received from PS Digital was 5 star. The concept and design that Philip and his team came up with was over and above what I had imagined. It hasn't even been a week since my newly designed website has gone live and I am already noticing an increase in bookings.
It all starts with a chat
Understanding the state of your business is a key step to growing. We offer complimentary consultations so we can learn more about your market opportunities, sales challenges and communication goals, in order to help accelerate your business growth with a holistic digital marketing plan.
Ready to find out more?